HPCLs Mumbai Refinery Womens Meet 2017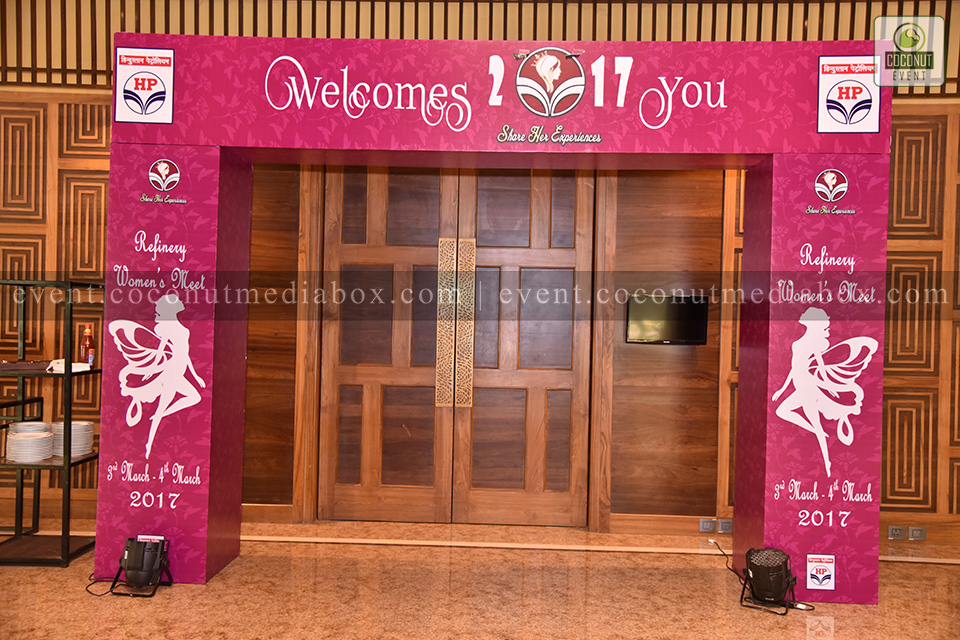 EVENT DETAILS
START DATE: 2017-03-03 10:00:00
END DATE: 2017-03-04 18:00:00


LOCATION: Hotel Radisson Blu, Karjat
Giving their masterstroke to the corporate events management, Coconut Event flawlessly managed the HPCLs Mumbai Refinery Womens Meet 2017, a two-day long event that celebrated the International Womens Day.
The event comprised of a bonfire night on the 3rd of March; followed by a conference, team-building activities and an award function on the next day.
This fun and frolic event was planned by a specially designated committee of five females at the Hindustan Petroleum Corporation Limited. It was first of its kind occasion in the history of HPCL where women from the Mumbai Refinery came together to share their corporate experiences and celebrate womanhood.
The party began with an informal get together at the gypsy-themed bonfire night where Mr. M. K. Surana, the Chairman and Managing Director of HPCL, adorned the chief guests chair. The attendees boosted their party mood amidst songs, dance and musical housie. A tarot card reader, a nail art stall and an instant photo booth were the added brownies of the night.
The next day started with the HPCL anthem and a warm welcome by the HR head. Executive directors spoke on the unbiased company policy promoting gender equality and the companys growth structure in their motivational speech at the conference. All the eminent motivational speakers present inspired the listeners with their words on women empowerment, passion and success.
Strengthening the teams bond, multiple team building games like human-wheel, dizzy football, ice-breakers and balloon burst were conducted after the conference. Treasuring memories for a lifetime, everyone enthusiastically participated and enjoyed these activities.
The celebration concluded with a grand ceremonial distribution of awards honoring HPCLs women under 20 different categories. All the 60 attendees were felicitated with crowns, sashes based on their expertise, caliber and personality on the awards night.
Earning applauds from one and all; Coconut Event successfully co-managed this corporate event with C K Enterprises. Our impeccable planning, management, execution thus makes us one of the best event management companies in Mumbai and a trusted name in the industry.