Asha Bhosle Live in Concert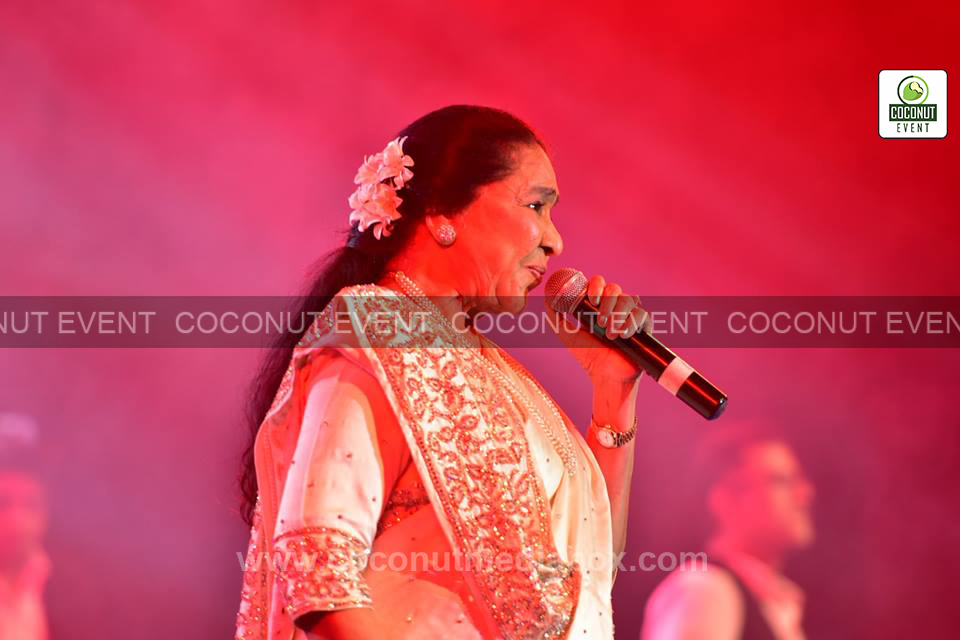 EVENT DETAILS
START DATE: 2014-10-19 19:00:00
END DATE: 2014-10-19 22:00:00


LOCATION: Ahmedabad
Coconut Event arranged a heart-stirring concert with the legendary Indian playback singer Asha Bhosle accompanied by Sudesh Bhosle for the folks of Ahmedabad.
The event was a huge success from the grand entrance to the absolute musical closing. Both these fabulous singers entered the concert stage in an auto rickshaw well-decorated with a traditional Gujarati motif.
Asha ji, being one of the most mellifluous voices behind innumerable chartbusters of the 90s, lit up the evening with her evergreen songs. Sudesh Bhosle too mesmerized the audience with tracks from his famous movies.
With luxurious sitting arrangement for all its guests and audience, this musical concert organized by Coconut Event was an indulging treat for all.