Ek Mulakat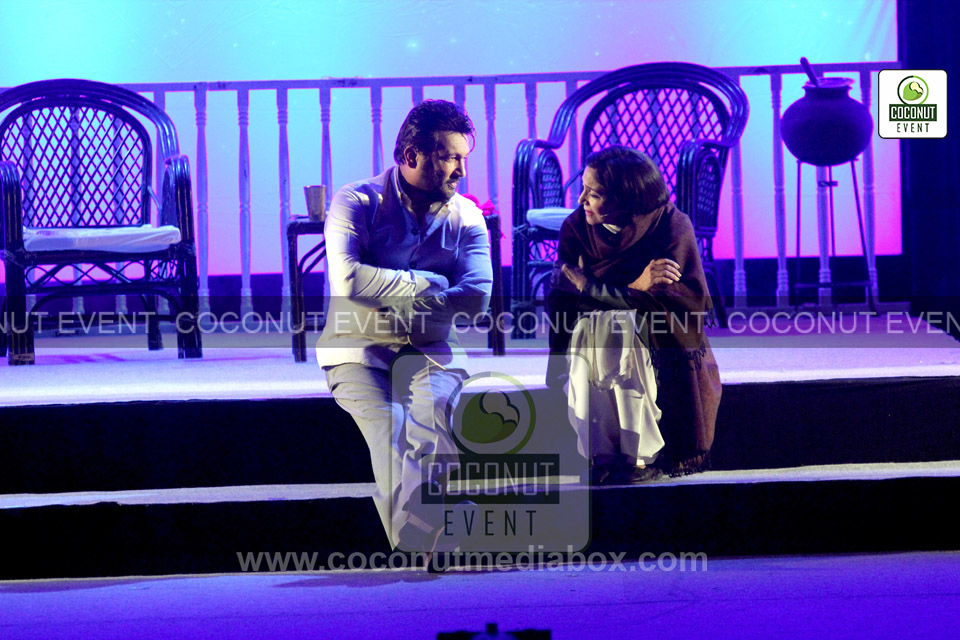 EVENT DETAILS
START DATE: 2016-02-07 20:00:00
END DATE: 2016-02-07 22:00:00


LOCATION: Shilpakala Vedika auditorium (Hi-Tech City) Hyderabad
This was a Hindi play directed by Saif Hyder Hasan with actors like Shekhar Suman & Deepti Naval performing. EK MULAQAAT revolves around two eminent poets- Sahir Ludhianvi and Amrita Pritam. It is a play about unfulfilled love, poetry and music. It is set in Delhi and it's a wintry evening. The two poets converse. The woman is happy to meet the man and as they proceed in their conversation, unanswered questions are answered.
Ek Mulaqat turns out to be a treat for the lovers of Urdu Shayari (poetry).
The Facebook & Newspaper Ads brought this play to the limelight.