Sonu Nigam Live in Concert (Klose to my heart)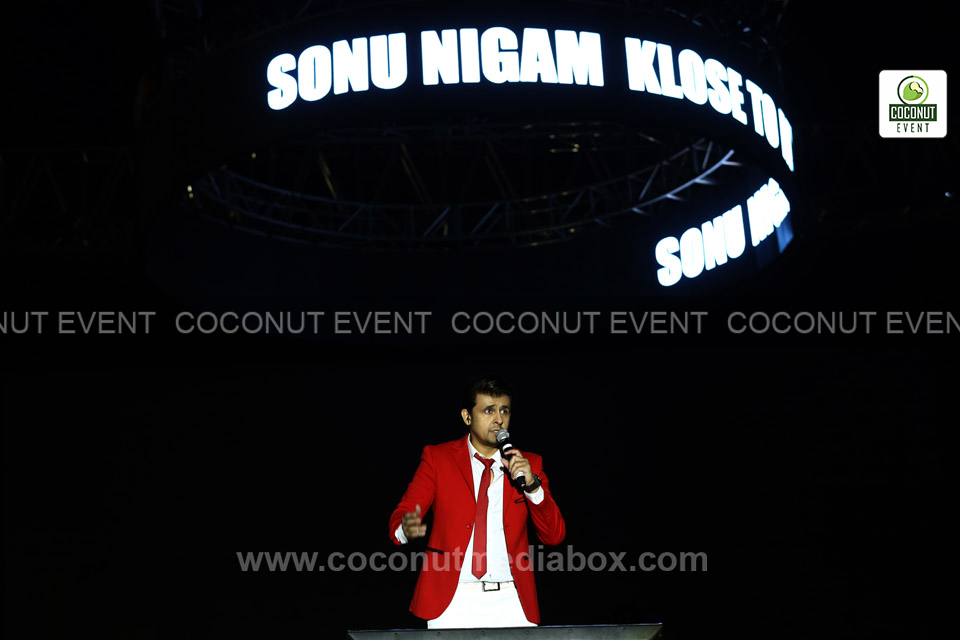 EVENT DETAILS
START DATE: 2016-01-26 19:00:00
END DATE: 2016-01-26 22:00:00


LOCATION: AES ground, Ahmedabad.
We always believe in making it big, and with this concert, we stood true on what we preach. With an audience of over 20,000 and a Live Symphony Orchestra concert that Ahmedabad witnessed after 2 decades, we were making it an extravagant event.Our BTL marketing strategy lasted for over a month and with a production span of over 4 days, we were ready to give Ahmedabad a musically incredible Republic Day that would last forever. A huge stage measuring 80 X 100 ft. was laid down for this astronomic concert space with a plush gathering point at the entrance that made the guests feel at home, where they could sit back and unwind, sipping on some coconut water.Sitting arrangements consisting of corporate boxes with round tables gave an unobstructed view of the live concert. Cushioned sofas and chairs made it a lavish evening for all our guests.LED walls and gate panels for visual branding made sure that our sponsors got the exposure they deserve and an illuminating presence all over the concert venue. Sonu Nigam at his usual best gave a dazzling show that left many in awe of his melodious voice and stage presence.We wanted our guests to bid adieu to the concert with a heart full of memories. With a goodie bag full of merchandises like Sonu Nigams 'Klose to my heart' pen-drive, mousepad and mug, we even took care of a perfect happy ending letting the world know that theyve Been there.