5 Things you need to know before you work as an intern for an Event Management Company.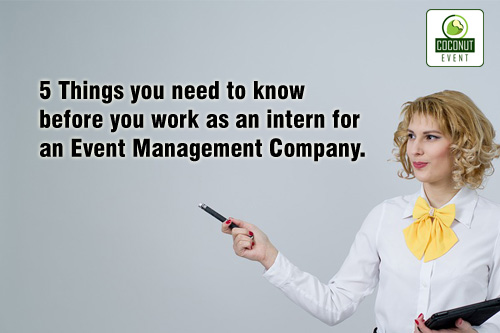 Every internship allows a particular person to groom himself or herself with experience by gaining responsibilities and role in any organization. Internship creates an initial exposure to the industry to make sure that the candidate/student can learn the business while working for a particular organization. Now that we understand the importance for an internship, we also need to know some of the factors that need to be taken into consideration before we consider to be an intern for an event management company.
---
1. How much exposure the event management company has?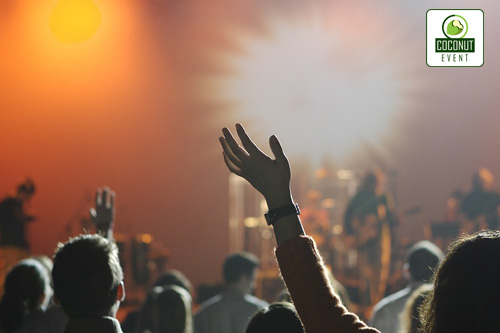 When we work for any organization we need to know what kind of an impact that organization has in their niche market. It's hard to know about the reputation of any organization because while we learn about how the event management is performed globally our local knowledge about the industry is far too little. In order to overcome this knowledge gap, one needs to network with people already in the industry who can help review or recommend an organization with their insights.
2. What are the future plans for the company to expand?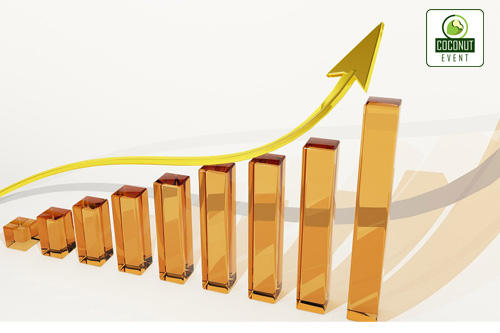 It's always good to plan for future before you proceed and apply for an internship in an event management company make sure that you check whether the organization is planning to expand or not. This is one of the foremost crucial factor involved before you opt for an internship in that particular organization if you would want to gain a permanent role in that particular organization.
3. What kind of a job profile would you be working on?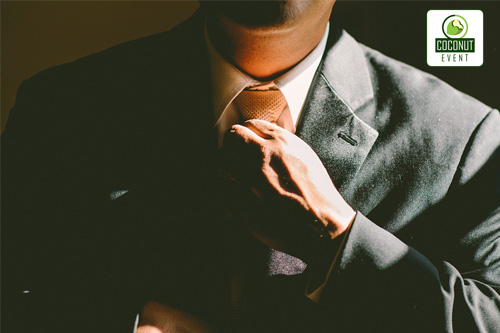 As Uncle Ben has suggested "With great power comes great responsibility", (A fictional character from the movie Spiderman) you need to look for the job role that you would be most comfortable working with. A Job role would define not only what you have to work for in an organization but also would define what have you accomplished in that organization on the a Internship Letter presented at the very end of your Internship. Now that you understand the importance of the Job Role assigned to you make sure that you perform a thorough research and gain enough information before you opt for a particular Job Role.
4. The kind of work that they have done in the past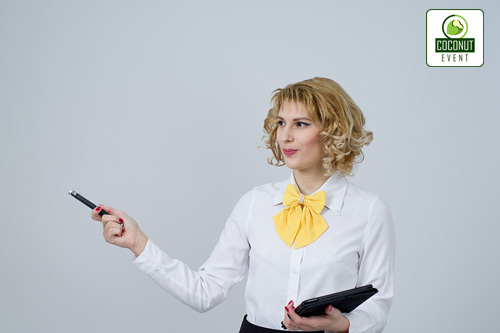 A few years ago, in order to know information about any organization one had to rely solely on the word of mouth and nothing else. However, now everything is documented on the company as website to promote their work by naming their clients that they are associated with and the kind of work that they have done in the past. The information is now readily available all you have to do now is draw a comparison between the event management companies that you wish to work for and then make an informed decision.
5. Stipend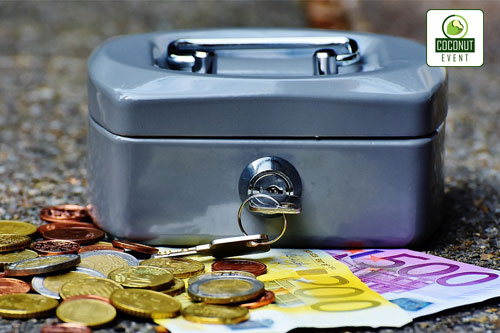 Honestly, expecting to earn money while being an intern is like trying to find a pond in the middle of the desert. But, one needs to make sure of few things before applying for internships such as the work location and the miscellaneous expenses that may be caused while working as an intern for the organization, because if you overlook such factors you would find it difficult and overwhelming to continue with the internship.
---
So these are the factors involved that you need to make sure you have a look at before you proceed and send an application for internship in event management companies.
By Coconut Event | Event management company in Mumbai.