Ask 5 questions before you choose music for your event.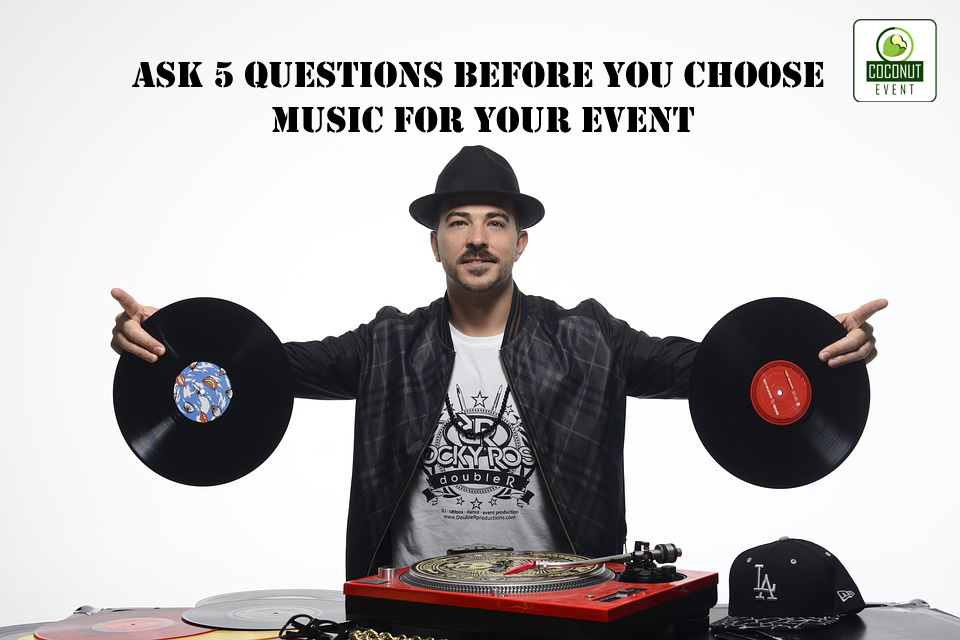 Every aspect of an event requires careful planning; whether it's the decor, the theming, the entertainment, or perhaps the sound systems as the list can go on. As any professional event organizer will tell you, the importance of good music at an event must never be overlooked.
Music has a great impact on the attendees because it creates emotions and anchors the senses towards specific components of the event. You can direct the participants attention to the key aspects of your event by choosing the appropriate soundtrack.
As an event manager or organizer, the right music will help you create the right sensory experience that fits the occasion. Ideally, you want to create a sense of place for your attendees. The overall atmosphere at event centers on the theme and the mood of proceedings, and music can play an important role here.
How to choose the right music for your event:
List at least 10 soundtracks which best reflect your company and the scheme of the event taking place. You must also understand your brand as personality before finalizing on a playlist.
Avoid creating a generic playlist because that will underperform when it comes to emotionally connecting with your audience.
Maybe an iPod + speaker combination won't suffice. Depending on your event, you might require professionals (sound technicians / DJs / live bands) with the right equipment to create a suitable ambiance.
Hiring a qualified sound engineer could be just as important as choosing the event's playlist. You must ensure there is balanced tonal quality and volume throughout the event so that the key messages are well heard.
And always remember, as an event manager/organizer, you are in a position to utilize music as an effective tool to transform an event into a memorable experience.
By Coconut Event an event management company in Mumbai.